Our smiles are very valuable to us, that when decay and tooth loss occurs it can be such a blow to our confidence and makes us self-conscious of our smile. If you have been told that you require extensive bone grafting or you are not suitable for dental implants due to lack of bone in ...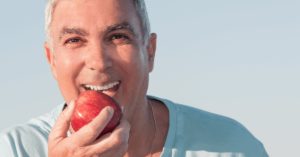 Whether you've experienced tooth loss due to long term issues, or you've had a high-impact accident that has resulted in injury and unrestorable teeth, choosing the best dental implant option for your surgical procedure can be an important and difficult decision. In our experience from the patients we've treated at NSOMS, the most important factors ...
If you take a look at the relatively primitive tools that dentists used a few decades ago, you'll realise that it probably wasn't the best time to have dental problems. Thankfully, innovators are constantly engaged in improving dental tools and procedures to make sure that, when it comes to a visit to your dentist, every appointment ...